Younger Facial Surgery Centre
Sector: Health Care, Facial Plastic Surgery
Logo Design  |  Website Strategy and Design  |  Content and Website Development  |  Adwords and SEO Management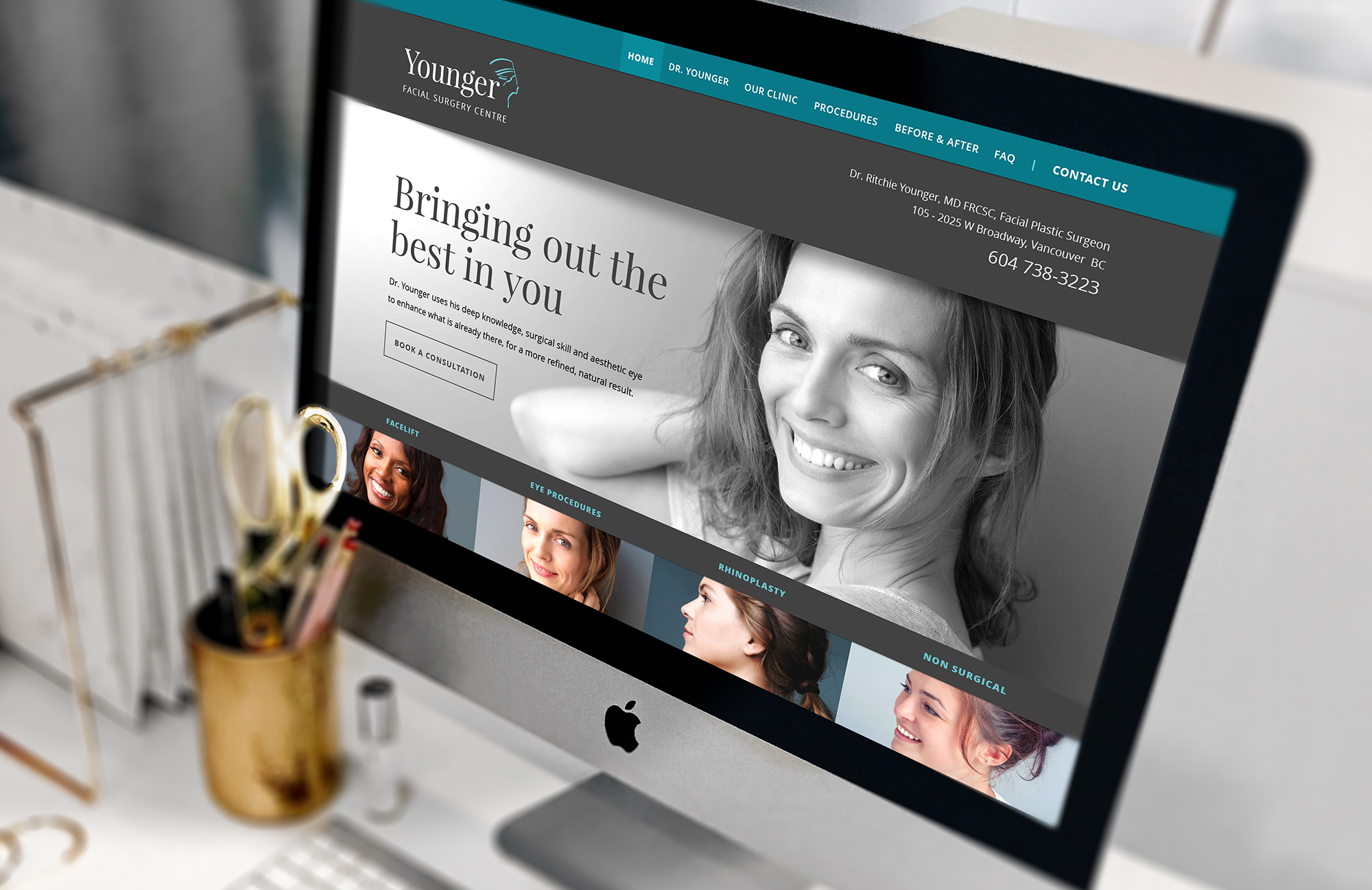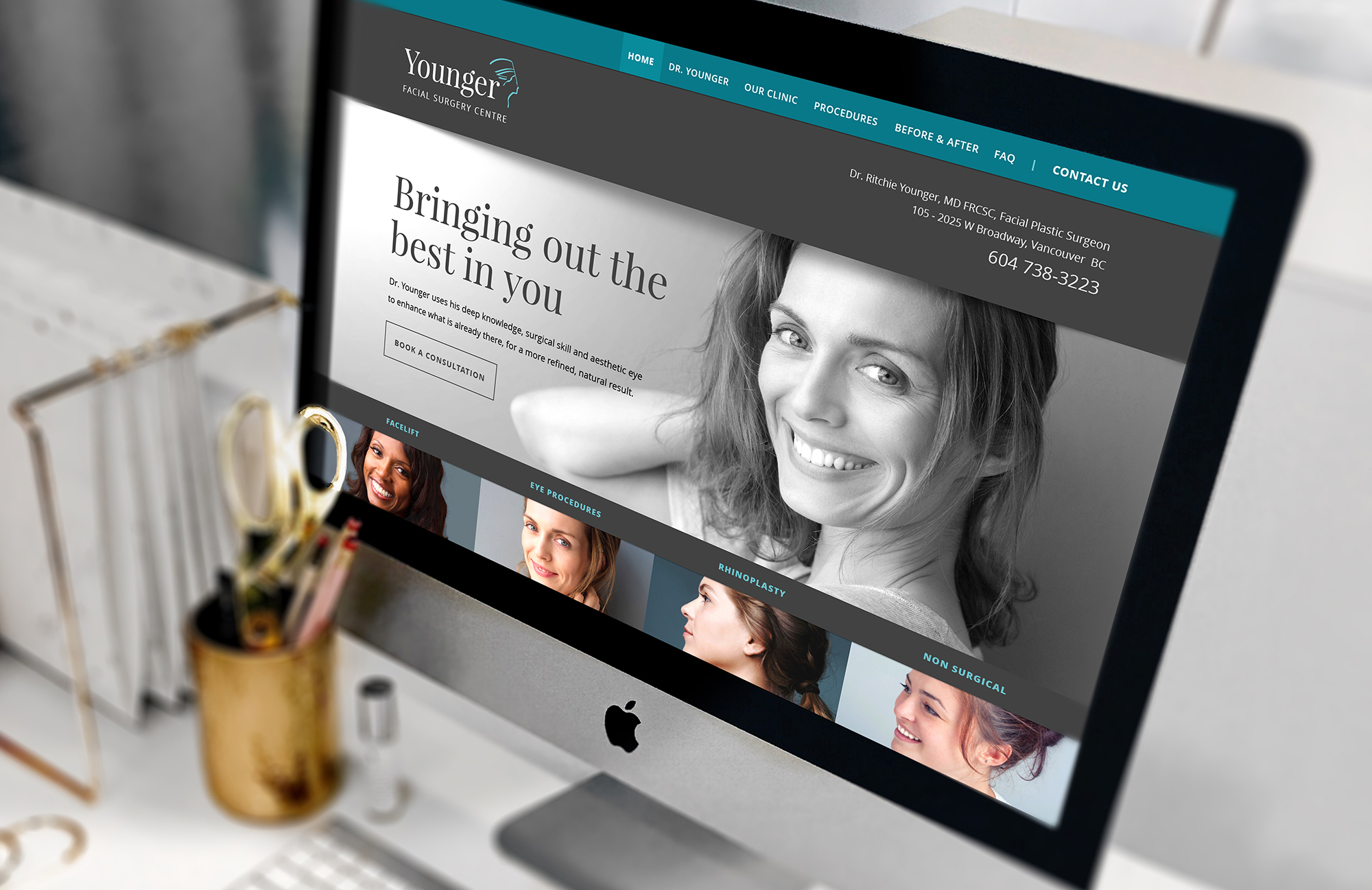 Dr. Ritchie Younger has been leading the facial plastic surgery industry in Canada for over 30 years. He is well known internationally for his high ethical standards and professional surgical skills.
Strategy
Capitalizing on the core values of Dr. Younger and his clinic, the look and feel as well as the tone and content of the newly-designed website is based on honesty and integrity.  This means no high-pressure sales or marketing tactics, and no portrayal of unrealistic expectations. Instead, the goal is to empower visitors with high-quality information along with realistic and attainable outcomes.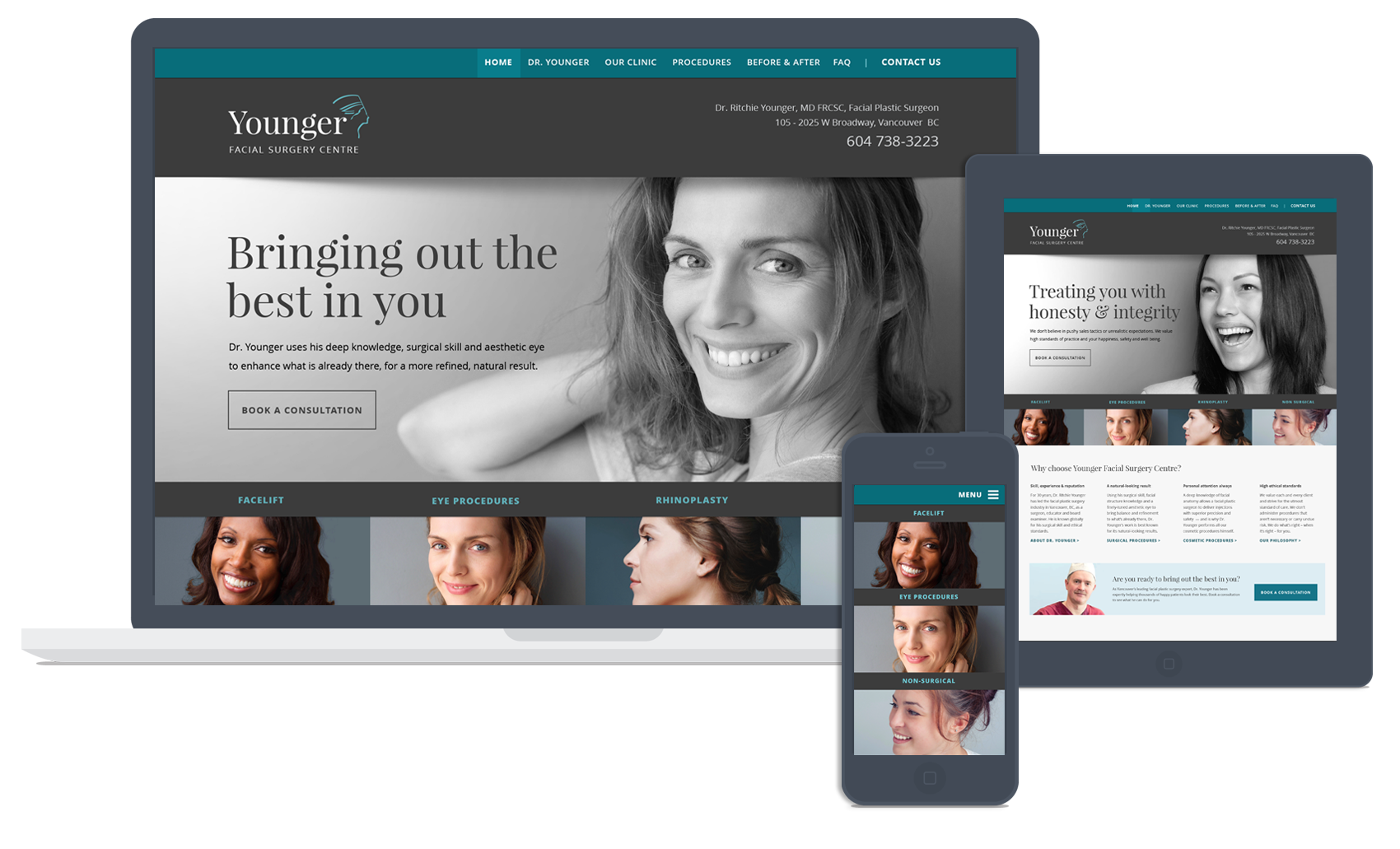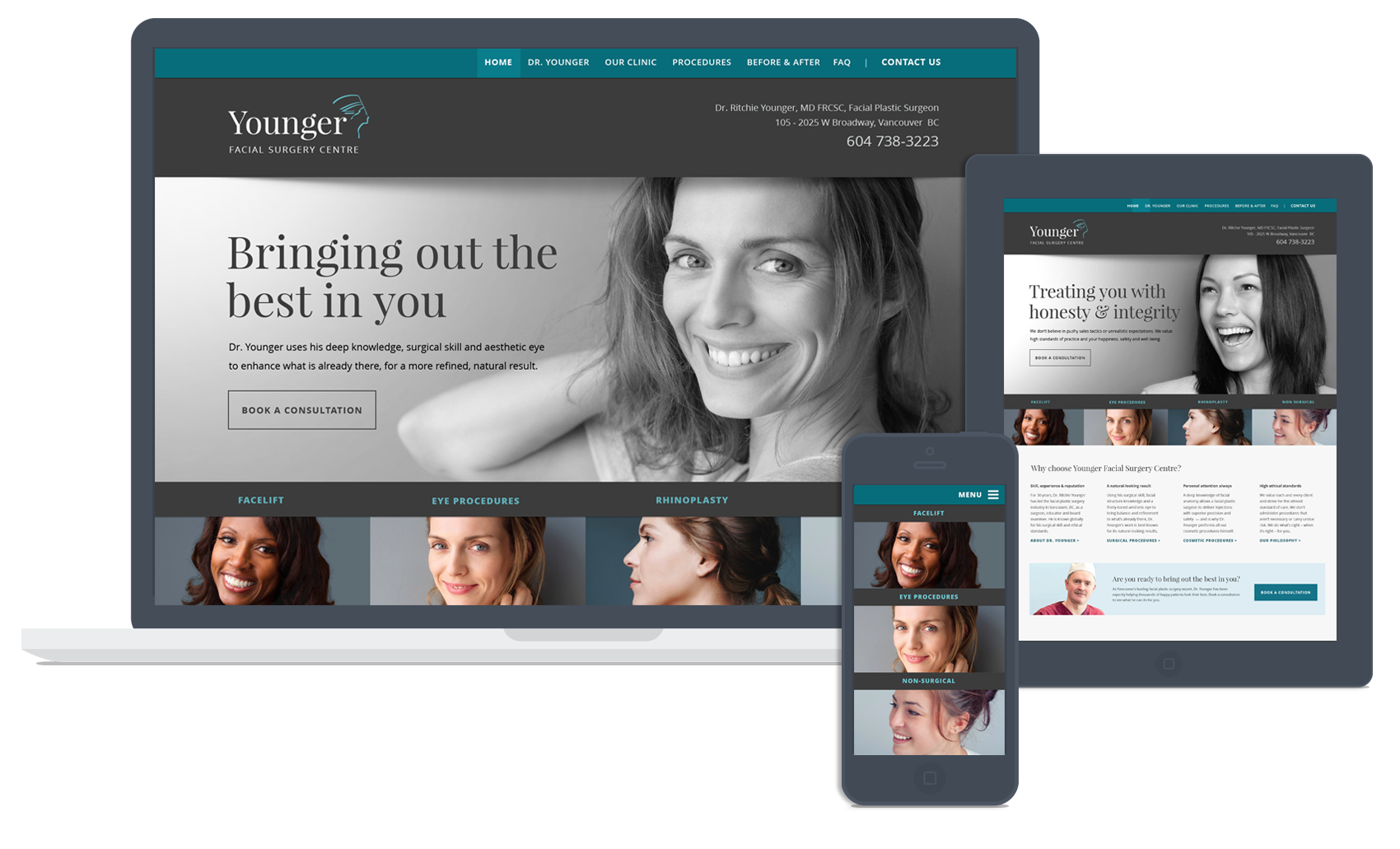 Design
Going against the current plastic surgery website trend that features over-airbrushed models with unattainable beauty standards, we based the new website design on a simple grid with clean text and "real people" models portrayed in simple black and white photography.
Outcomes
The strategy to present the Younger Facial Plastic Surgery Centre's website with simple graphics and rich, informative content goes against the norm in plastic surgery marketing trends. It however, has proven to be very successful in this case. The conversion rate in addition to the high average length of time spent on the site clearly shows that visitors appreciate the content-rich and informative pages, making the first year post-launch the Centre's "record-breaking" year.