University of Toronto – Infographics
Sector: Medicine, Healthcare, Higher Education, Family Medicine, University
Design  |  Infographics  |  Layout  |  Print Management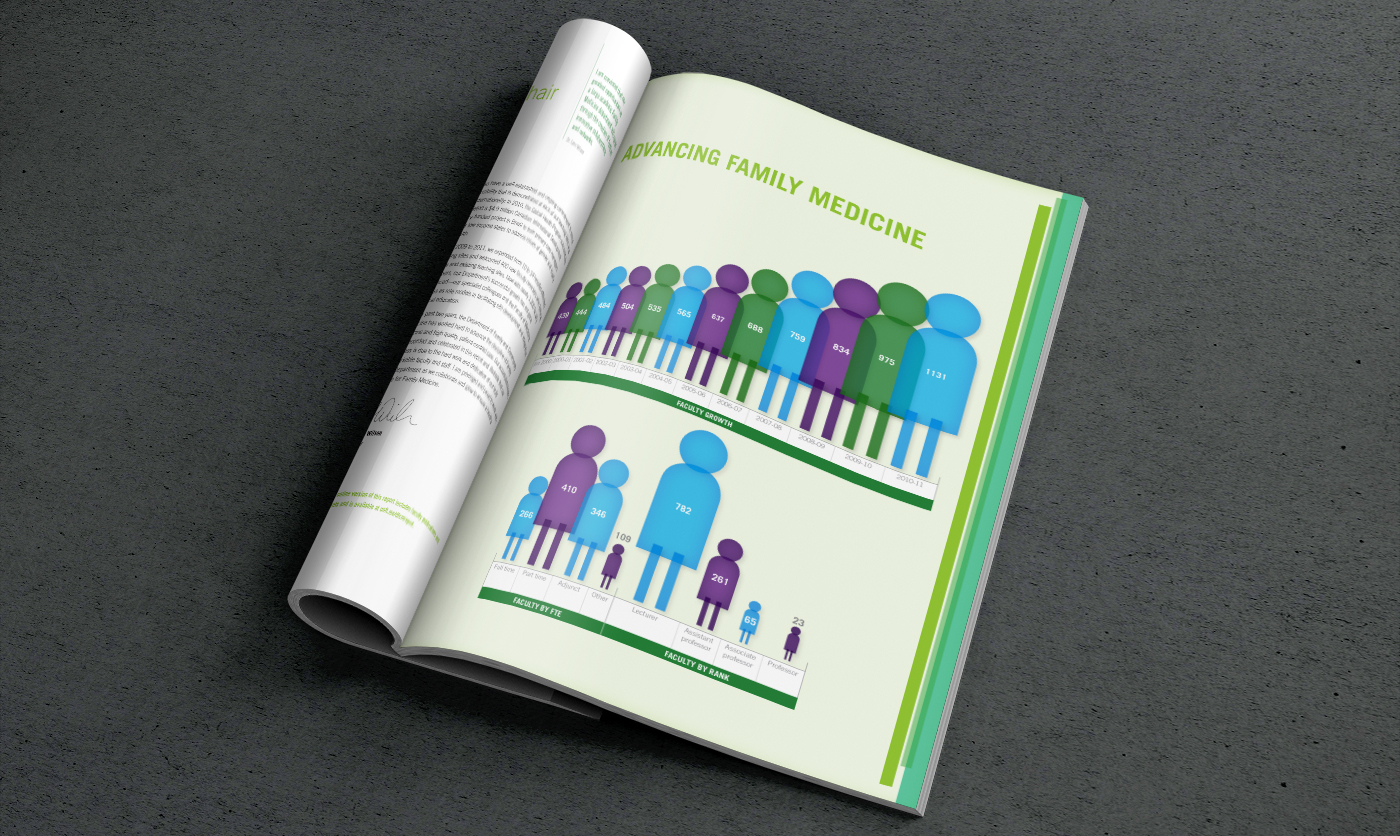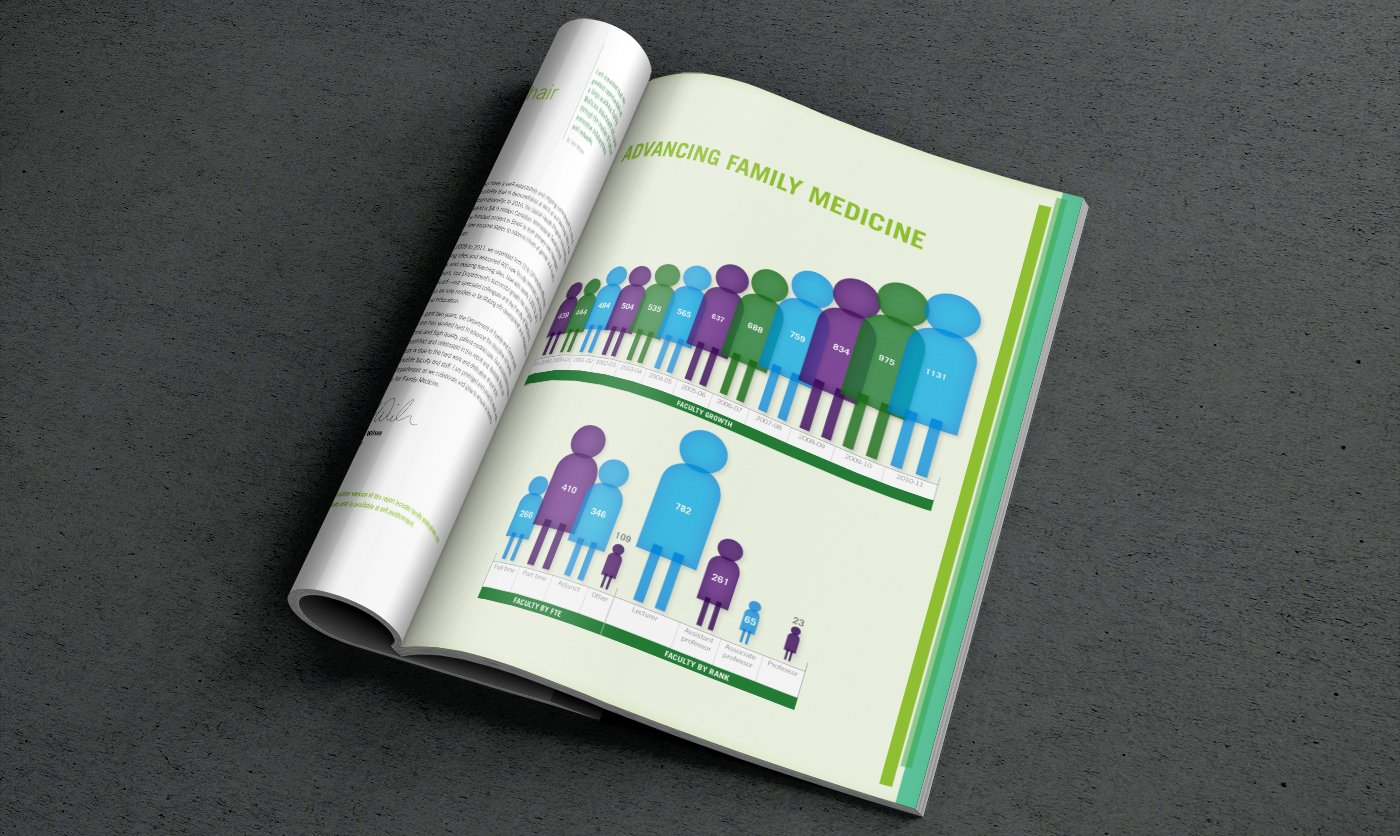 Encompassing more than 1500 faculty across Ontario, the Department of Family and Community Medicine (DFCM) at the University of Toronto is one of the largest academic and research programs of its kind in the world.
Breaking new ground on key issues ranging from inner-city health and addiction medicine to global health, immigrant and aboriginal health,  the DFCM is instrumental in shaping the future of family medicine in Canada and beyond.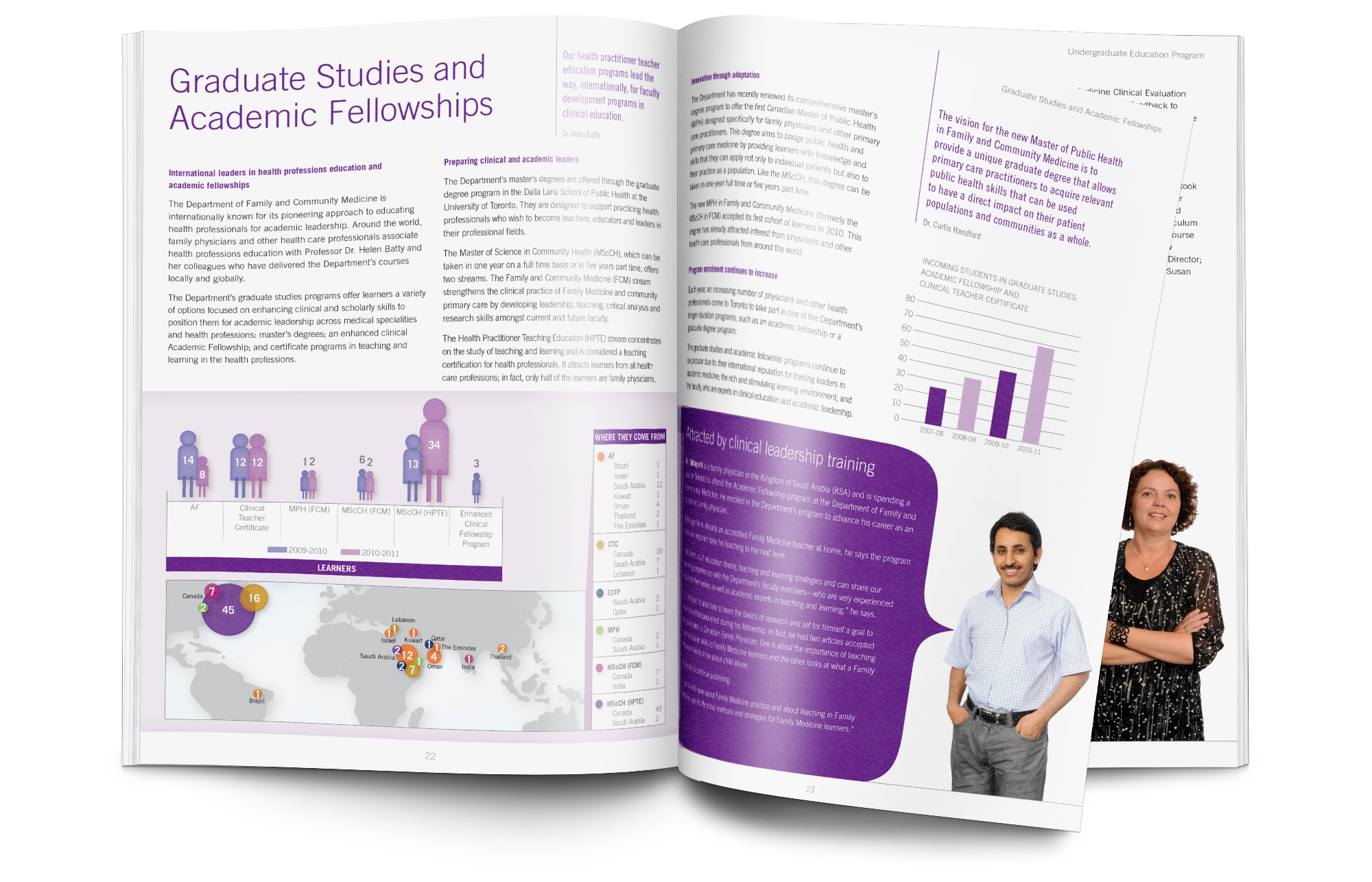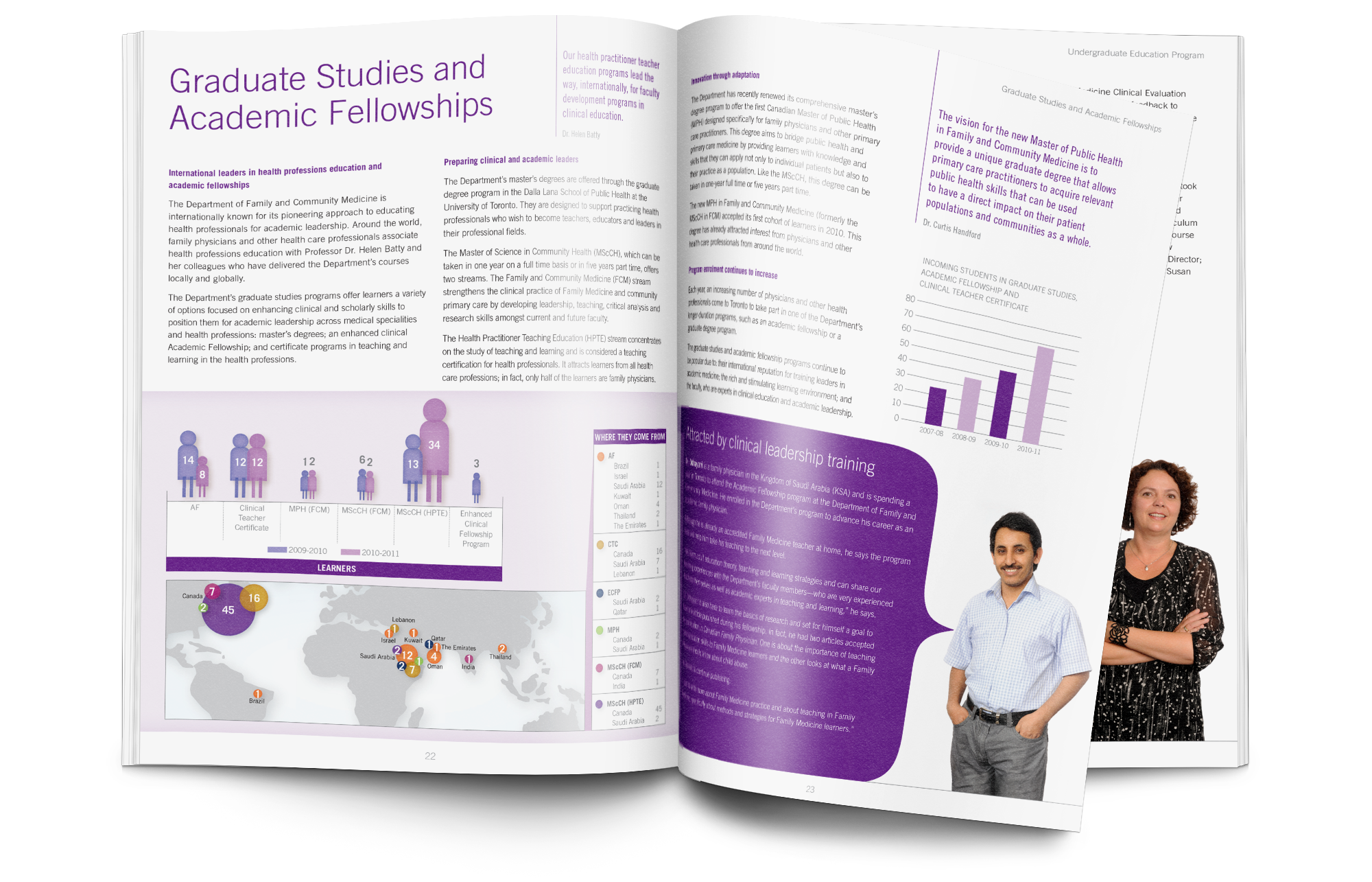 While the DFCM was instrumental in shaping community health, Neglia Design was instrumental in shaping their brand and effectively communicating their accomplishments and vision to a wide audience.
In this featured report, we used a combination of personal physician accounts juxtaposed with objective data which was communicated through a range of custom infographics, all created and produced in-house at Neglia Design.