Edward Olkovich Law
Sector: Law Firm, Legal Practice, Estate Planning
Logo Design  |  Website Strategy and Design  |  Content and Website Development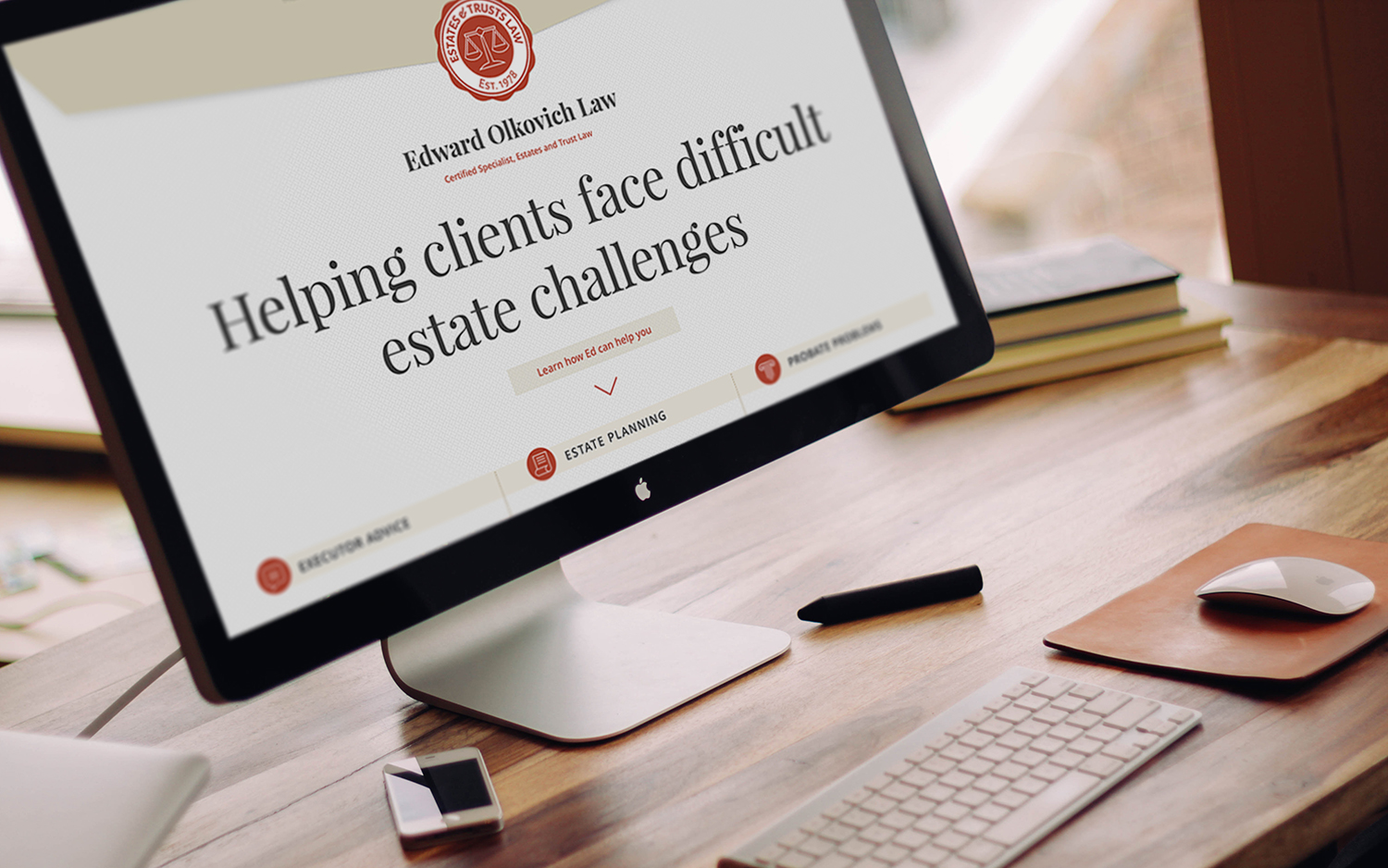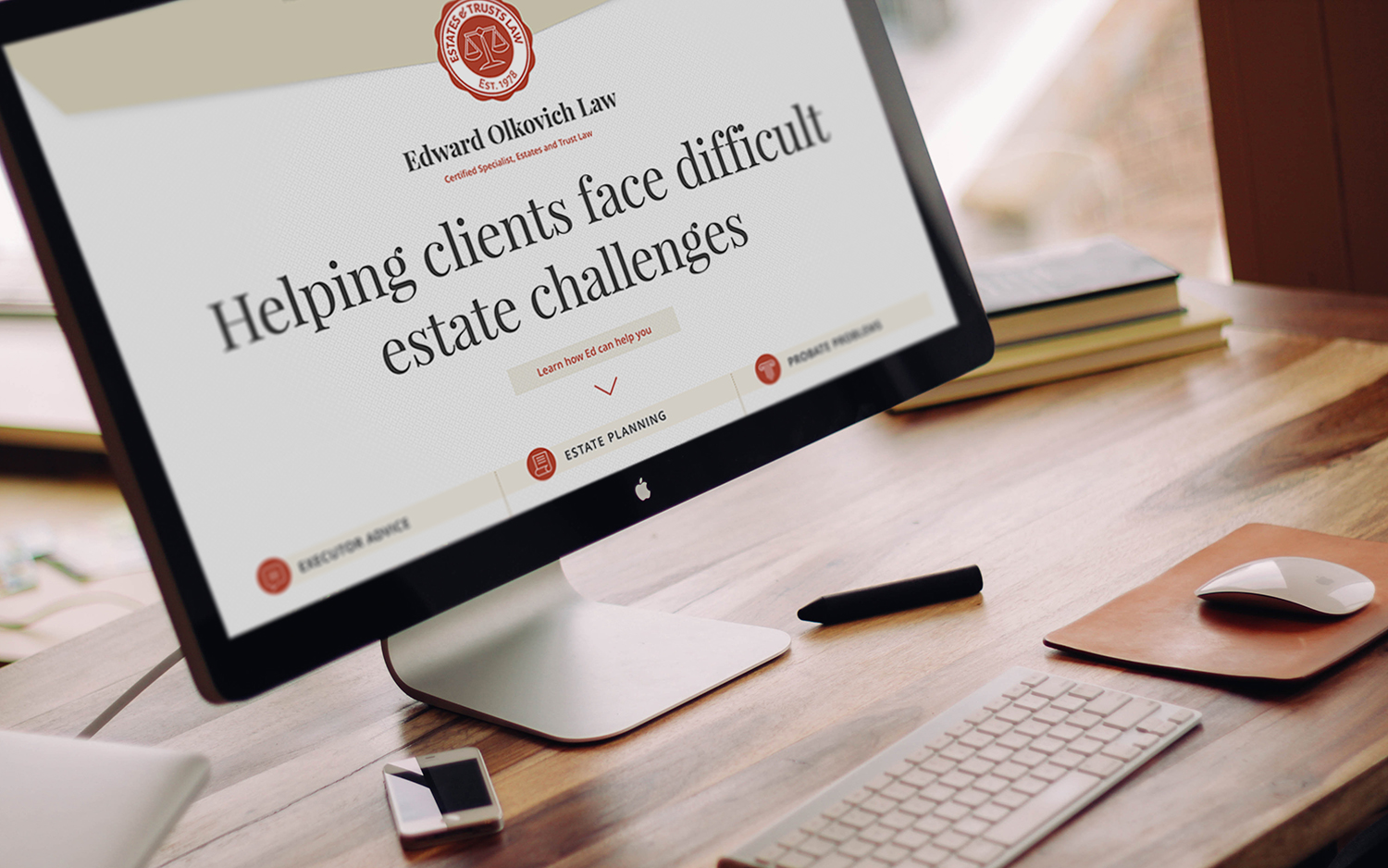 Ed Olkovich is one of the few Ontario Certified Specialists in Estates and Trusts Law. He has a busy practice and also shares his expertise as a media estate expert and author. He speaks to public and professional audiences and has written numerous estate books, special reports and ebooks.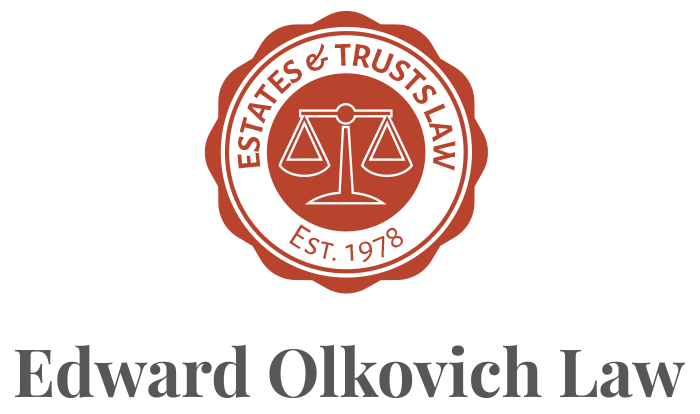 The strategy behind the new logo and website was based on a traditional approach with a twist. Appealing to an older audience, the design is clean, easy to navigate and simple.  We also used images and iconography that is basic and easily identifiable.
Since launching, the site has helped Ed's practice to stand out from a sea of sameness. Staff members often receive comments from clients about how the website caught their attention.