Top three benefits of responsive website design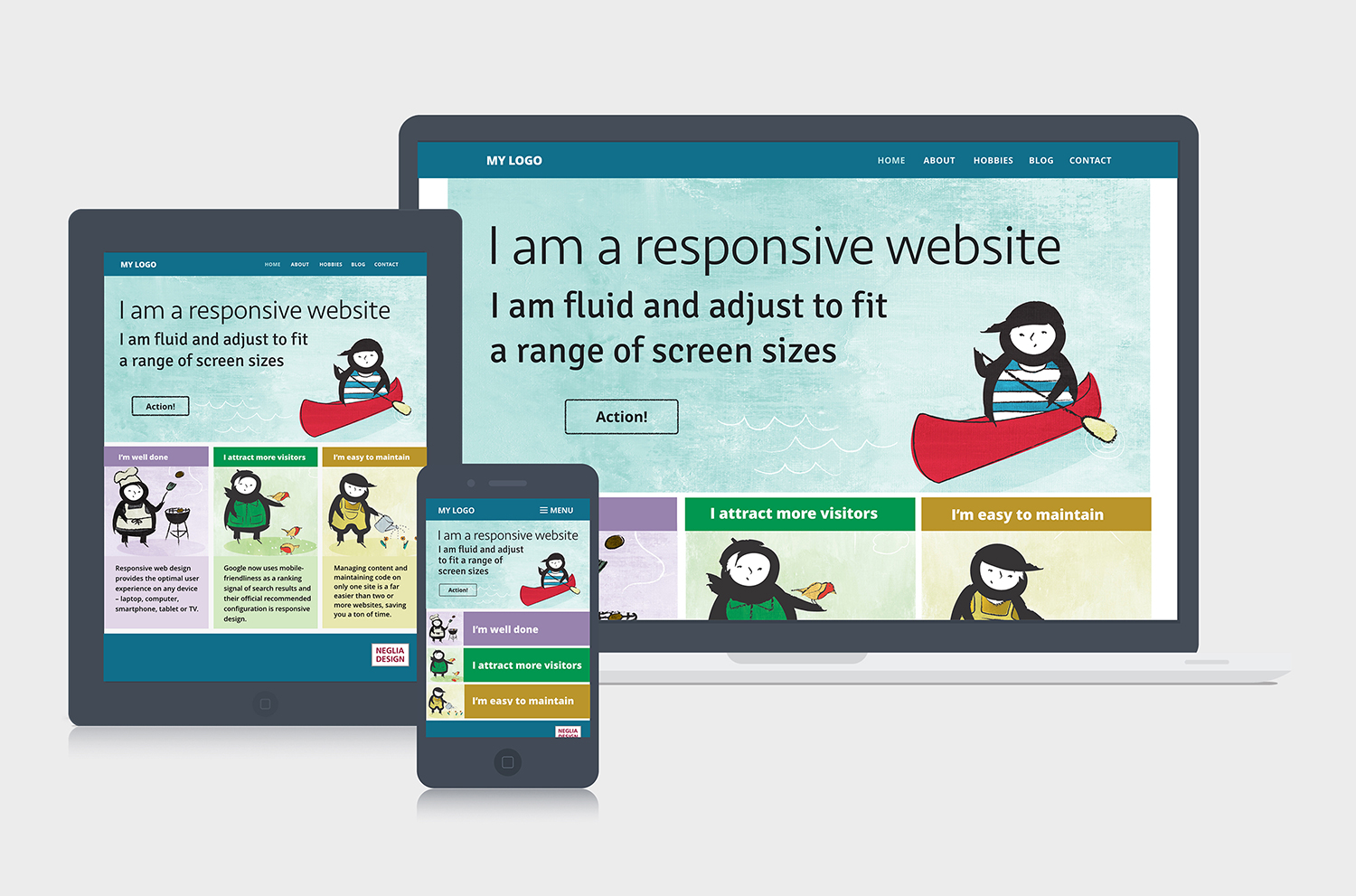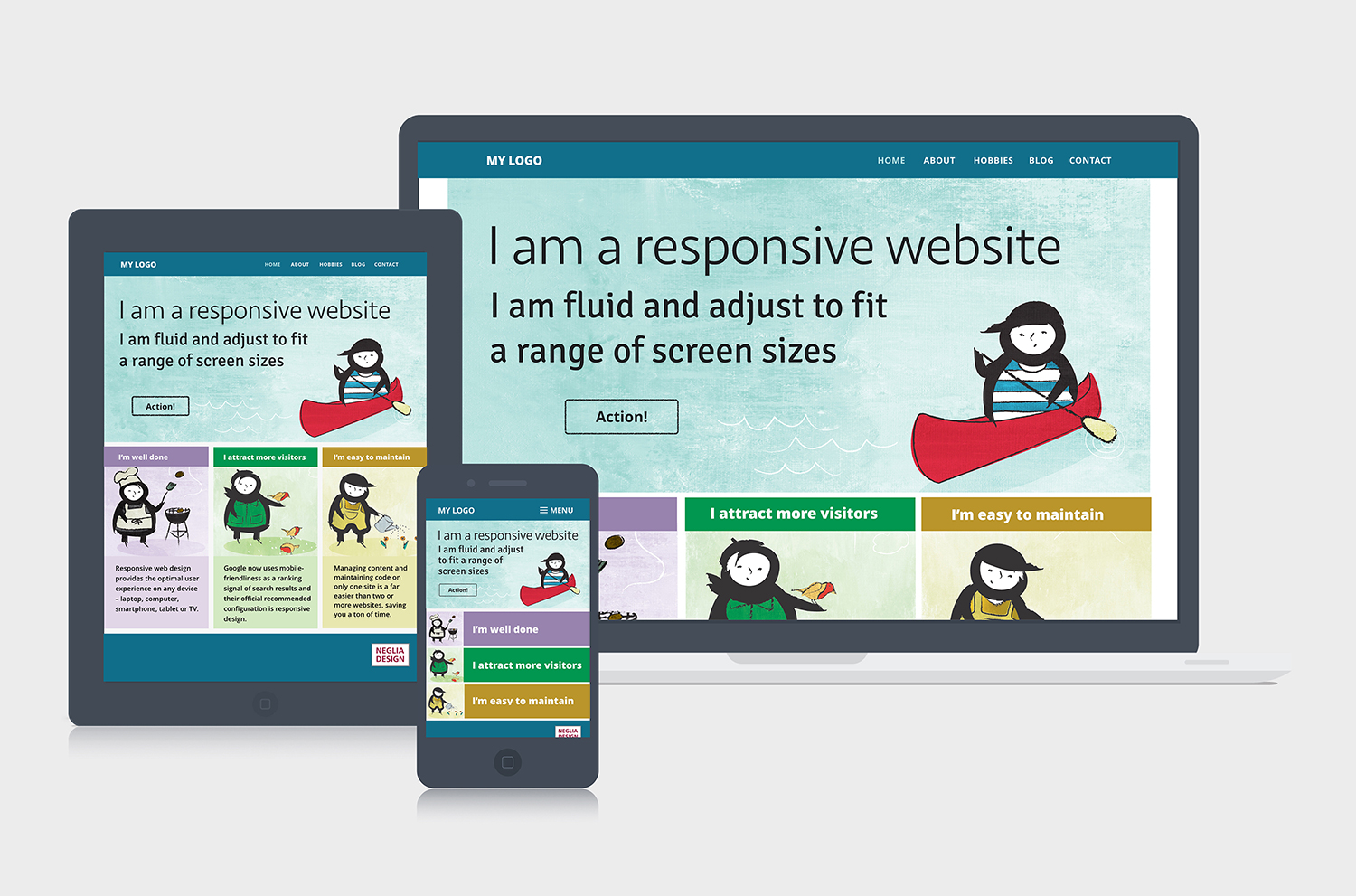 Unlike brochures and other marketing materials that are done when they're printed, a website is never "done". Launching a website is just the first step in its life. Nurturing it, tweaking it and adding fresh content is an ongoing commitment that never ends.
If that's not enough, a website also has to keep up with technology. Recent technological advances have led to the meteoric rise of mobile devices where 60% of all digital media is consumed. Smartphones, tablets, laptops, computers and smart-TV screens now come in a plethora of sizes and shapes. How can your website keep up and continue to work and look great on all of them plus the new ones yet to come?
Responsive web design to the rescue
Born out of necessity, responsive design is an evolutionary step in web development that has changed the way we design and build websites.
The simple explanation of a responsive website is that it's a fluid design based on grids. It's fluid because it adjusts the website content to the screen size of your smartphone, tablet, desktop or TV.
This is not the same as a "mobile design" which requires creating an additional new website or web app specifically for a mobile device. A responsive design is one website that uses one code base, one URL and the same content, then caters the viewing experience to the device it's being viewed on. Instead of multiple sites for devices, you have one site for multiple devices.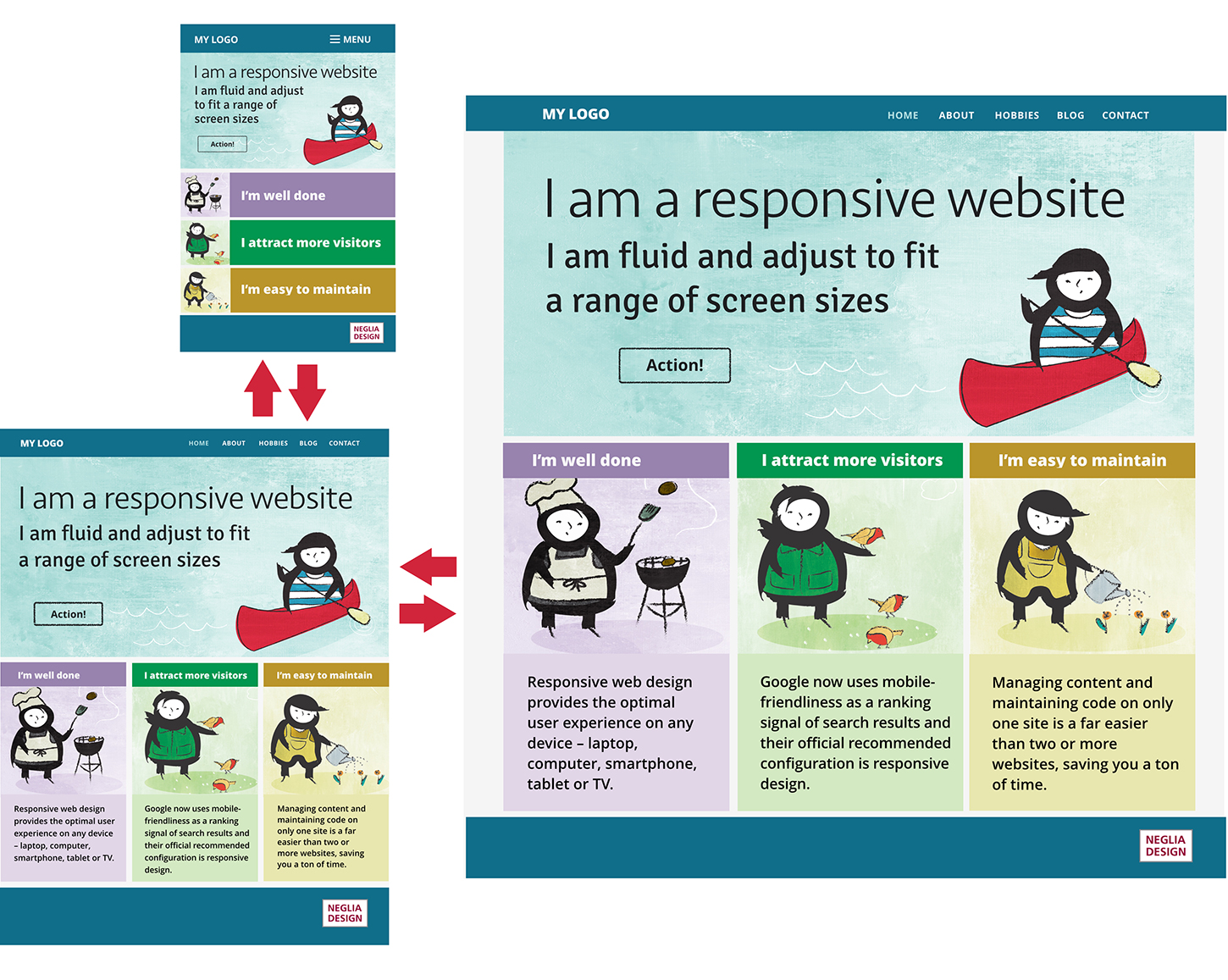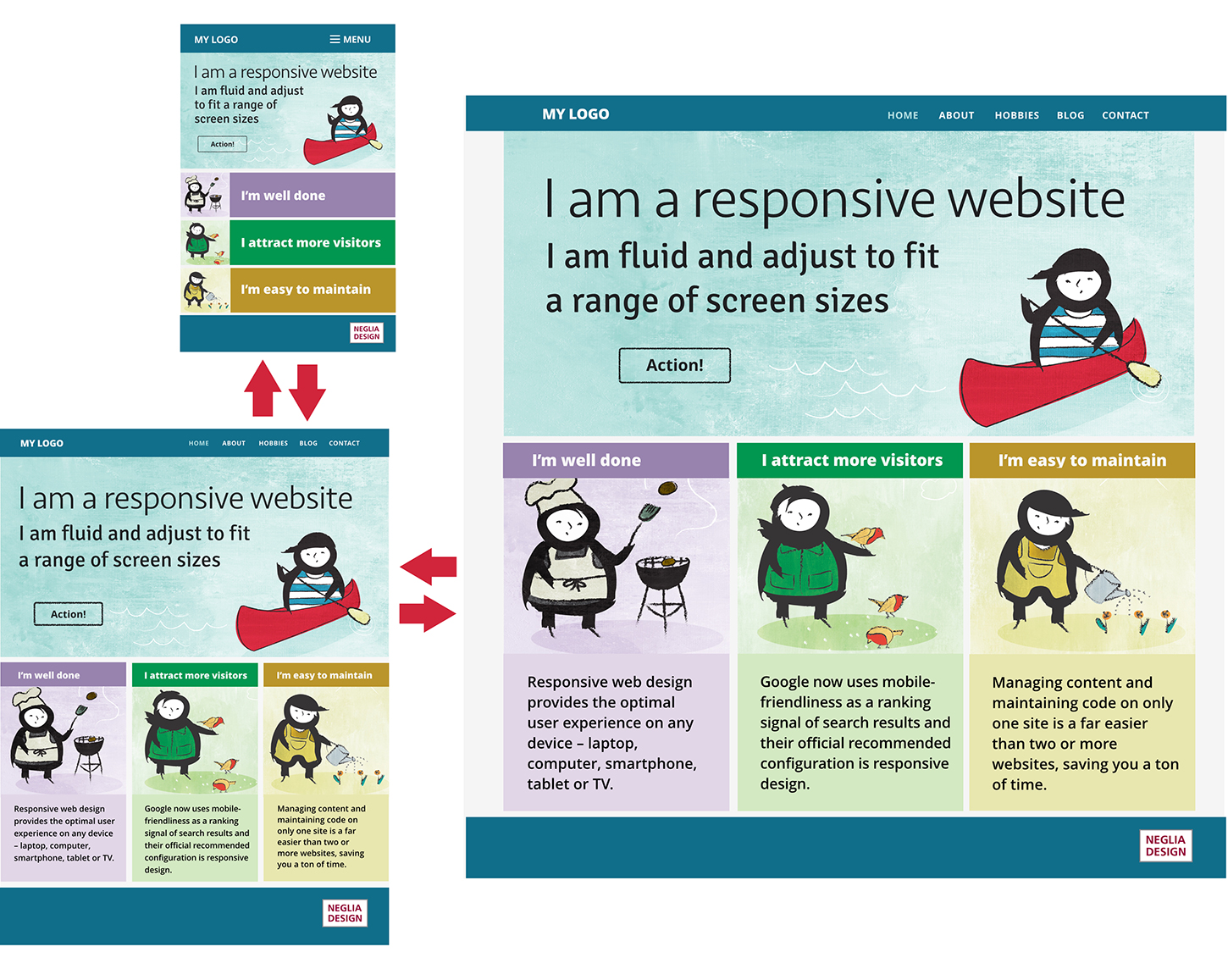 To plan and design a responsive site may be a little more work upfront, but it pays off down the road. Unless there is a solid reason to do otherwise, we continue to recommend responsive design over mobile design. Here are three good reasons why:
1. A responsive website is flexible
Responsive website design provides the optimal user experience on any device – laptop, computer, smartphone, tablet or smart-TV. Minimal resizing is needed so users don't have to futz around with zooming, shrinking and scrolling because the content automatically adjusts to the screen of the device.
2. A responsive website attracts more visitors
Anyone who uses a smartphone to go online knows how frustrating it is to visit a site that isn't optimized for the mobile screen. Google agrees. Not only does Google now use mobile-friendliness as a ranking signal for search engine results, Google has gone on record stating that their official recommended configuration for mobile websites is responsive design. One code base is easier to maintain and also reduces duplicate content, which will actually hurt your SEO efforts.
3. A responsive website is easier to maintain
A responsive website also pays off in the ongoing management of website content. Managing and adding content to only one site is far easier than two or more websites, saving you a ton of time on labor. It's also far easier to maintain the code functionality of one website, saving on unnecessary development costs.
---
Is your website mobile friendly?
Contact us for a complimentary assessment of your website's mobile-friendliness.
Contact Neglia Design if you would like to discuss the design of a new website or updating your current site to be mobile optimum.