The One-Page Website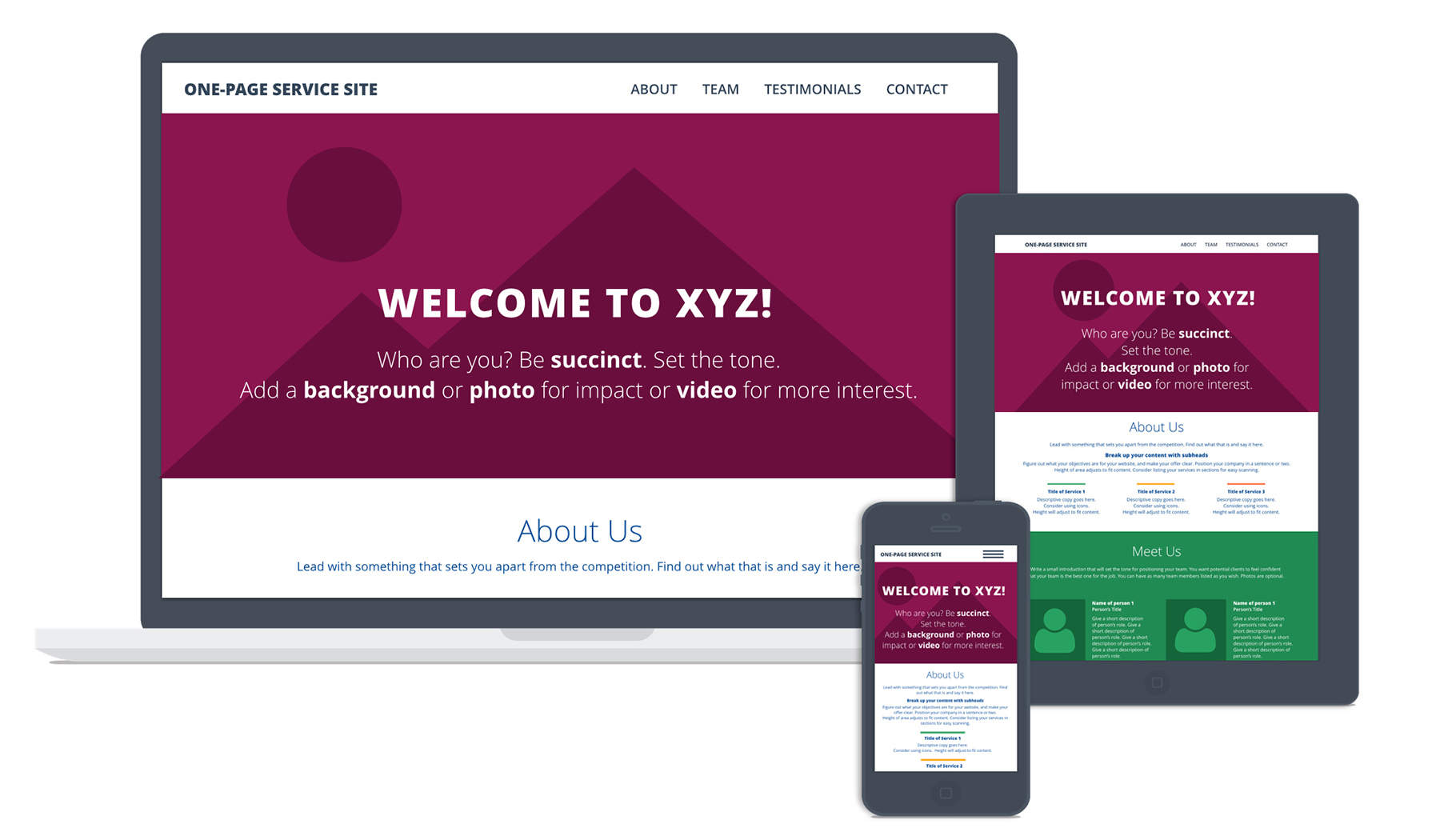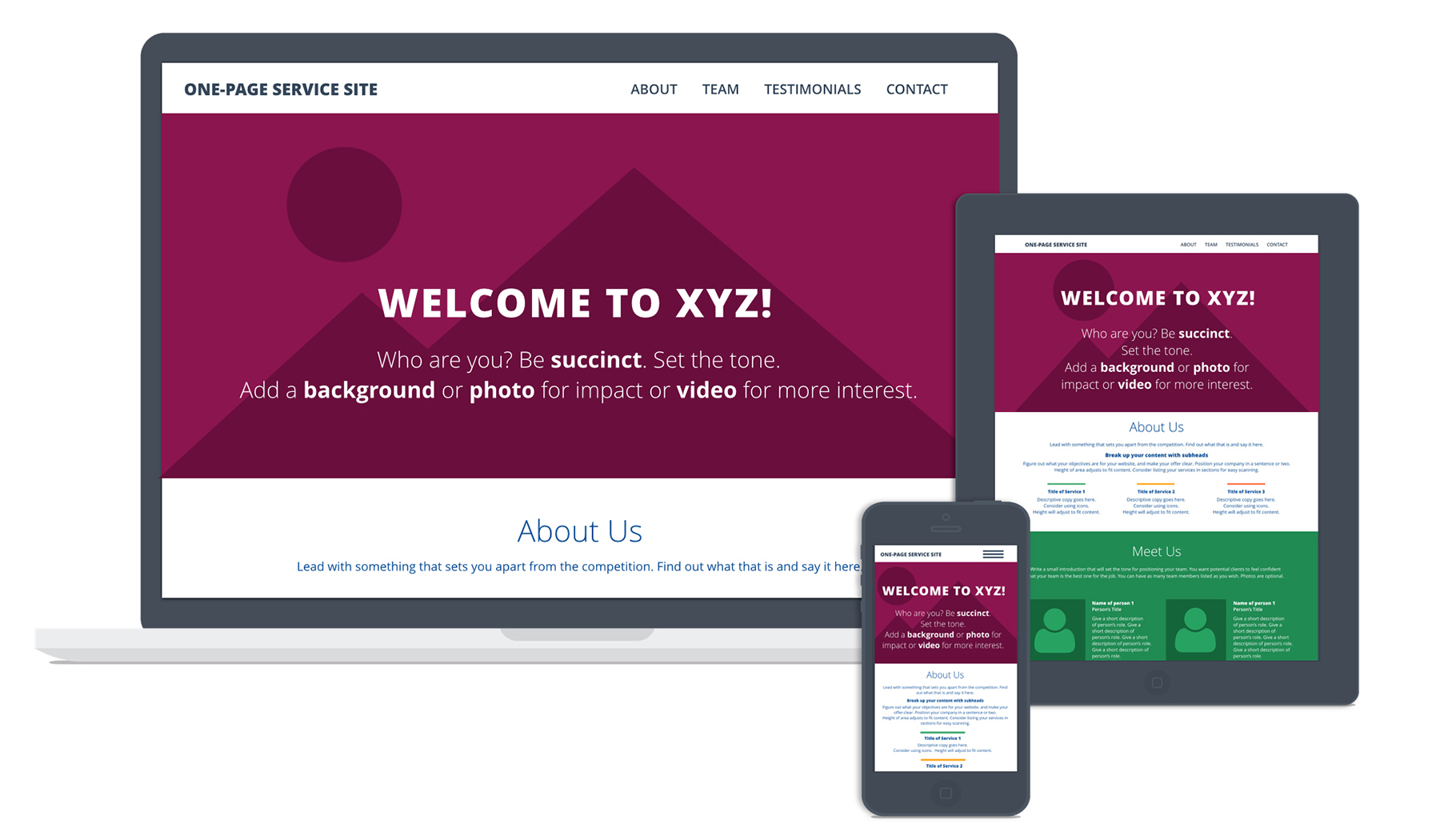 We often meet clients with established businesses that don't have a website. What they have is a single web "page". This page usually consists of only two elements: the company logo and contact information. Even with just these two elements, the webpage still manages to look cobbled together in a haphazard way (because it usually is).
These clients are generally small professional partnerships or individual consultants who get their work through word-of-mouth because they achieve results. Despite the company's excellent reputation however, their web presence is unsophisticated at best and could possibly even compromise their otherwise impeccable credentials. Like it or not, a professional website is now a must-have.
So what if a small consultancy doesn't warrant a full website? Can a single webpage fulfill the requirements of an online presence that inspires confidence and professionalism? The answer is yes.
Enter the one-page website
The one-page website has come a long way from its roots of just brand identity and contact info. It has become a trend that appears to be here for the long run because it fills a need. Many businesses are online simply to build credibility and to give enough information to drive visitors to a quick call to action. To achieve this, the modern responsive one-page website is the perfect answer.
One-page website elements
We've designed a one-page responsive website template based on what we know from experience meets the basic needs of a small partnership website. From top to bottom, the must-have elements are:
Panel 1, Header:
Clear and simple navigation
Clear branding (logo or wordmark, colour, font, graphics) that is unique and identifiable
Welcome message or position statement. State who you are and what you do. Be succinct but set a tone that best reflects your brand
Panel 2, About:
Lead with a paragraph that sets you apart from the competition. Find out what that is and say it here.
Consider listing your services and make your offer more clear.
Panel 3, People:
This is where you introduce your team. Write a short bio for each. Our template can ideally accommodate one to eight people.
Add a picture to make it more personal.
Panel 4, Contact:
Make it easy for potential clients to contact you through your website and social channels. Encourage them to reach out and make them feel they can contact you without obligation (ideally).
Add a contact form for an obvious call to action if email is one of your preferred channels of contact.
Additional Panels:
Testimonials
Gallery
Map (as an option in the Contact panel)
One-page website template
This is so easy, and it can be set up in a day or two. All it needs is your content.
Contact Neglia Design if you would like to discuss moving forward on a one-page website.
Don't know what kind of website you need? Please contact us for a complimentary assessment.