COVID-19 Communication Services and Graphic Design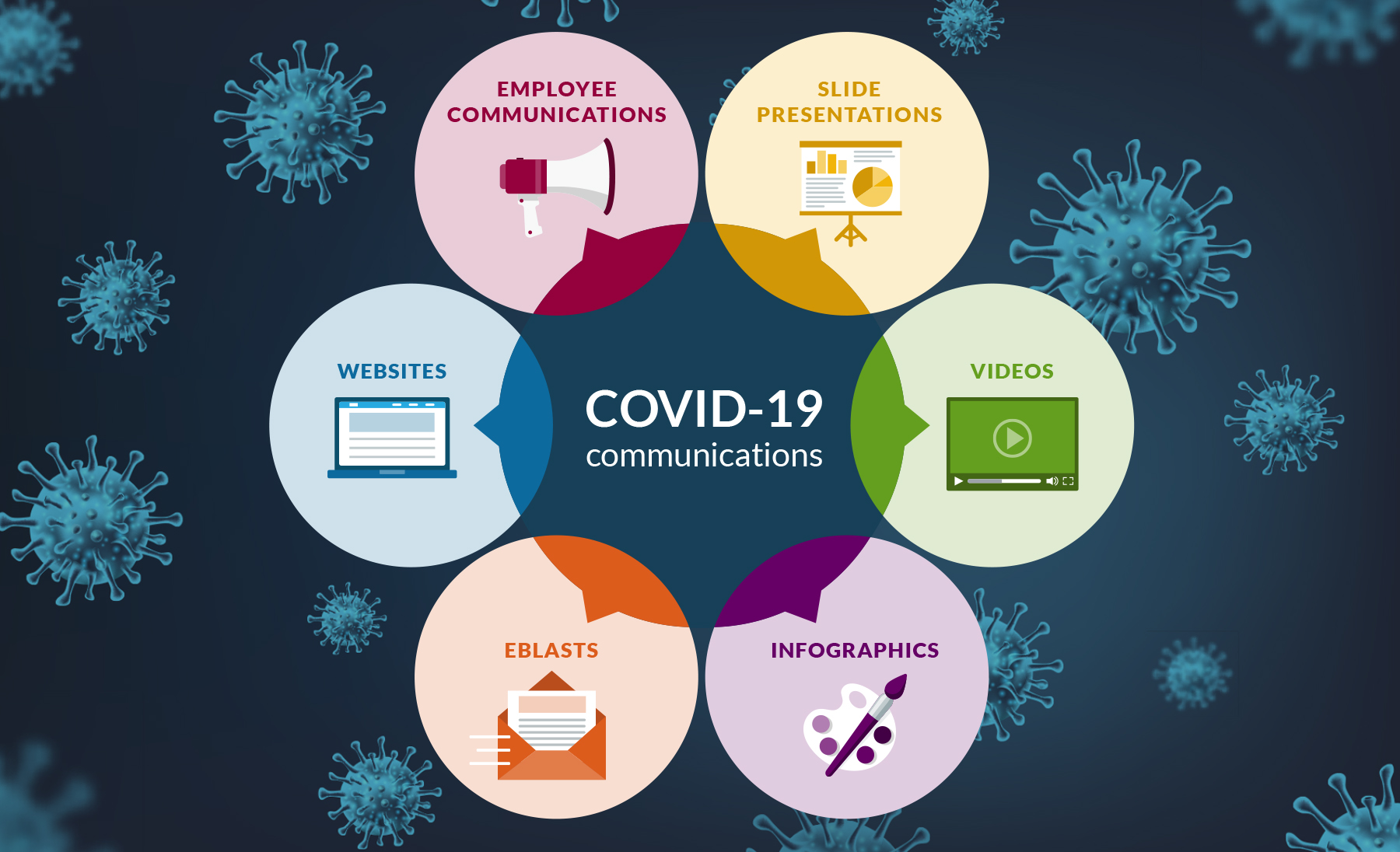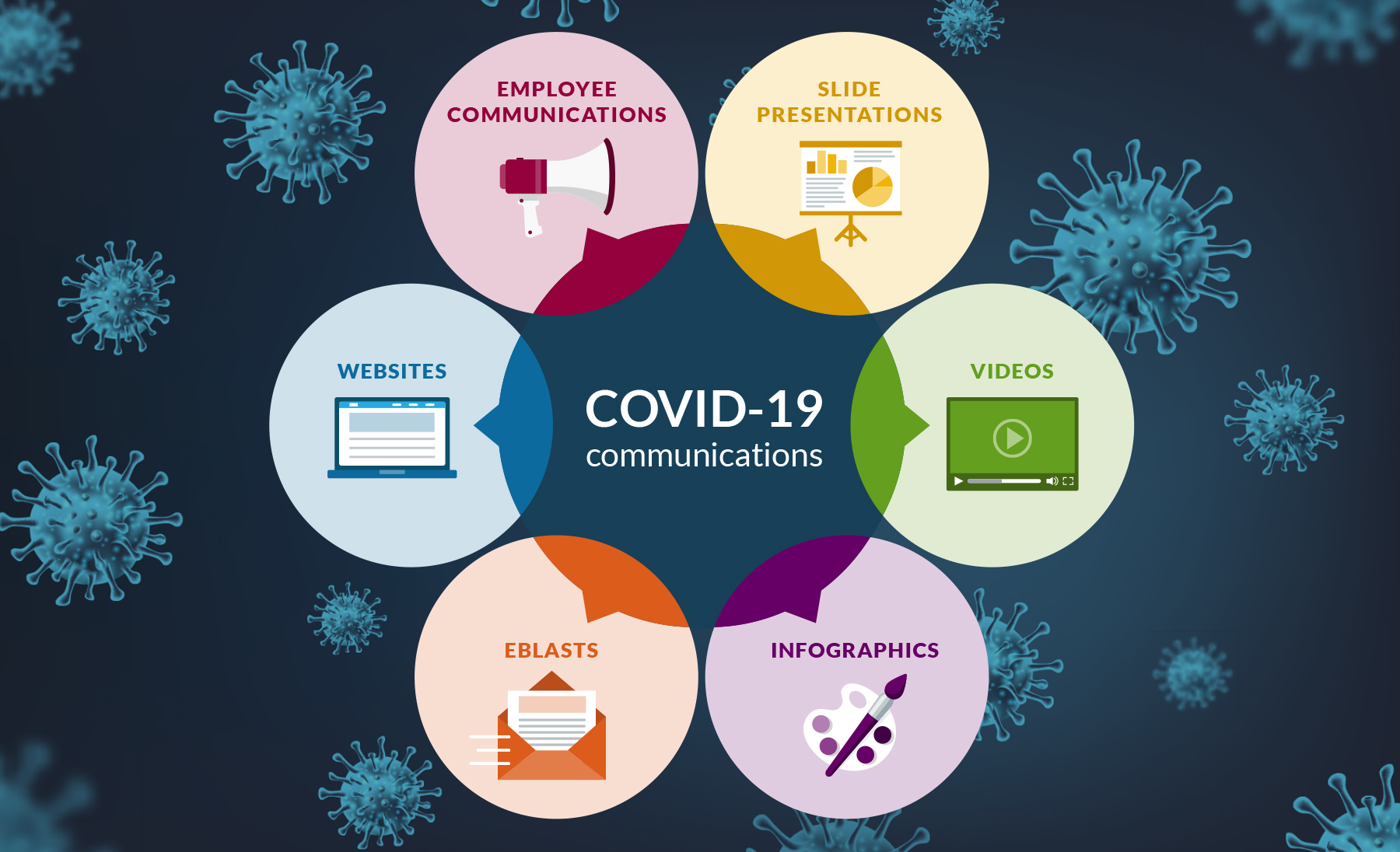 We're Here for You
Are you a business, government entity or organization looking for timely COVID-19 communication services? We can help.
Communication is essential, especially during a crisis. Businesses, governments and organizations are now working around the clock to communicate a range of important COVID-19 information to their clients and customers, employees and community. As such, Neglia Design has taken steps to ensure the seamless continuation of our communication, graphic design and digital development services during the COVID-19 emergency.
Our staff is working remotely but is fully functional and all projects are going ahead as planned. We are also working very hard to give priority to new and time-sensitive COVID-19 communications and have staffed accordingly.
Whether you're developing a single presentation or planning a series of eblasts, or adding crucial content to your website, our team can provide the graphic design support you need, when you need it.
As one of Toronto's premier graphic design agencies, we have the deep experience and creative talent to package and deliver timely information. Turn to Neglia Design for impactful visual communication that will successfully convey your message – regardless of the size of your project. Our design professionals' creativity, experience and accountability are second to none.
Here are the specific areas where we can help:
Customer-facing COVID-19 communications and graphic design
Employee COVID-19 communications and graphic design
Community COVID-19 communications and graphic design
COVID-19 Communication Services offered:
Website adjustments to address COVID-19
websites (new)
eblasts
employee communications / internal communications
infographics or custom illustrations
announcements
copywriting
slide presentations
videos
Please call or email us if you need our services. We're here for you.
In the meantime, please stay safe!
Neglia Team Contact Information. Please call or email us.
For Print and internal employee communications:
Marian Neglia
marian@negliadesign.com | cell: 416 823-0211
For web and digital communications:
Eva Kiss
eva@negliadesign.com | cell: 416 520-1851