The best designs of 2016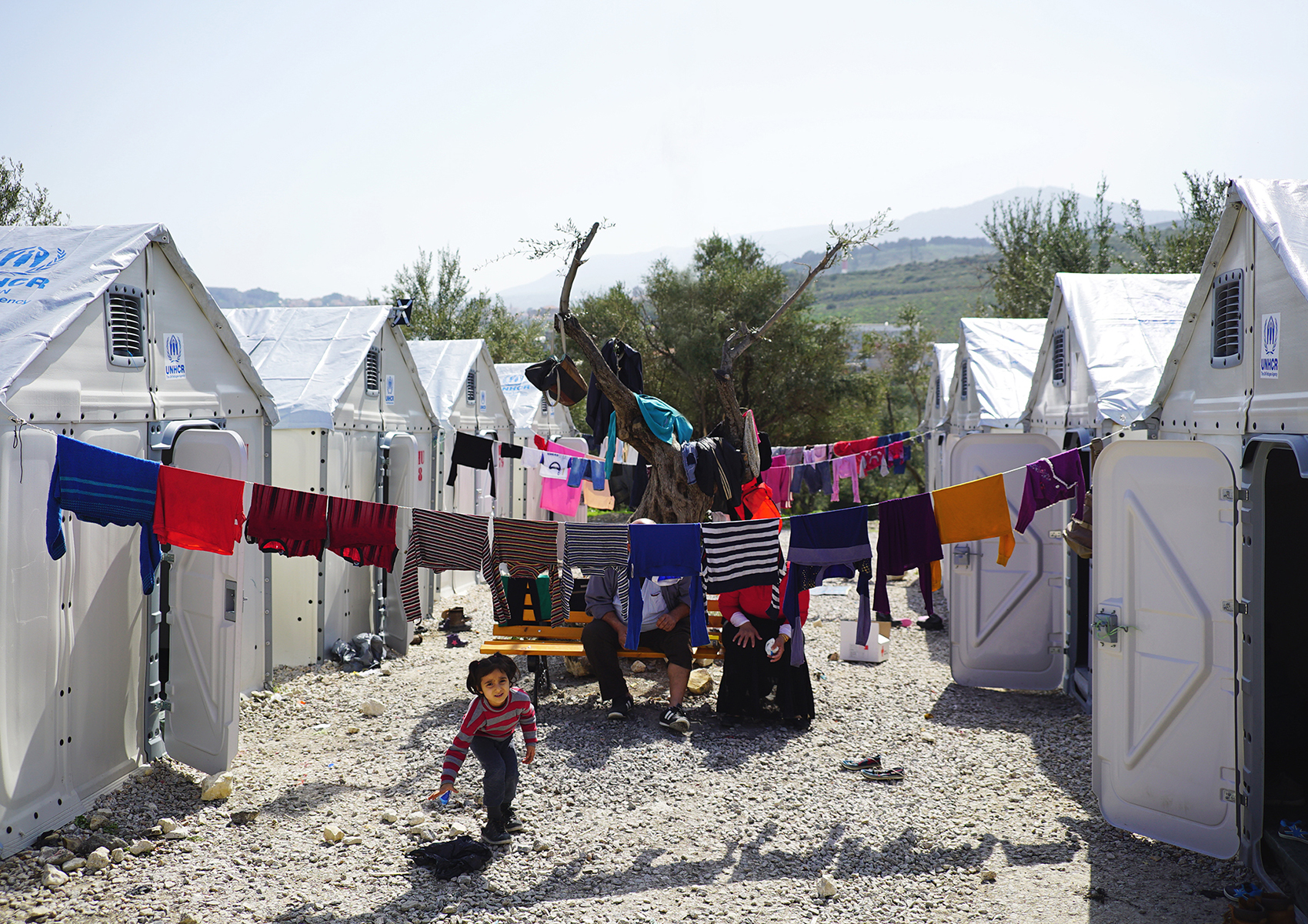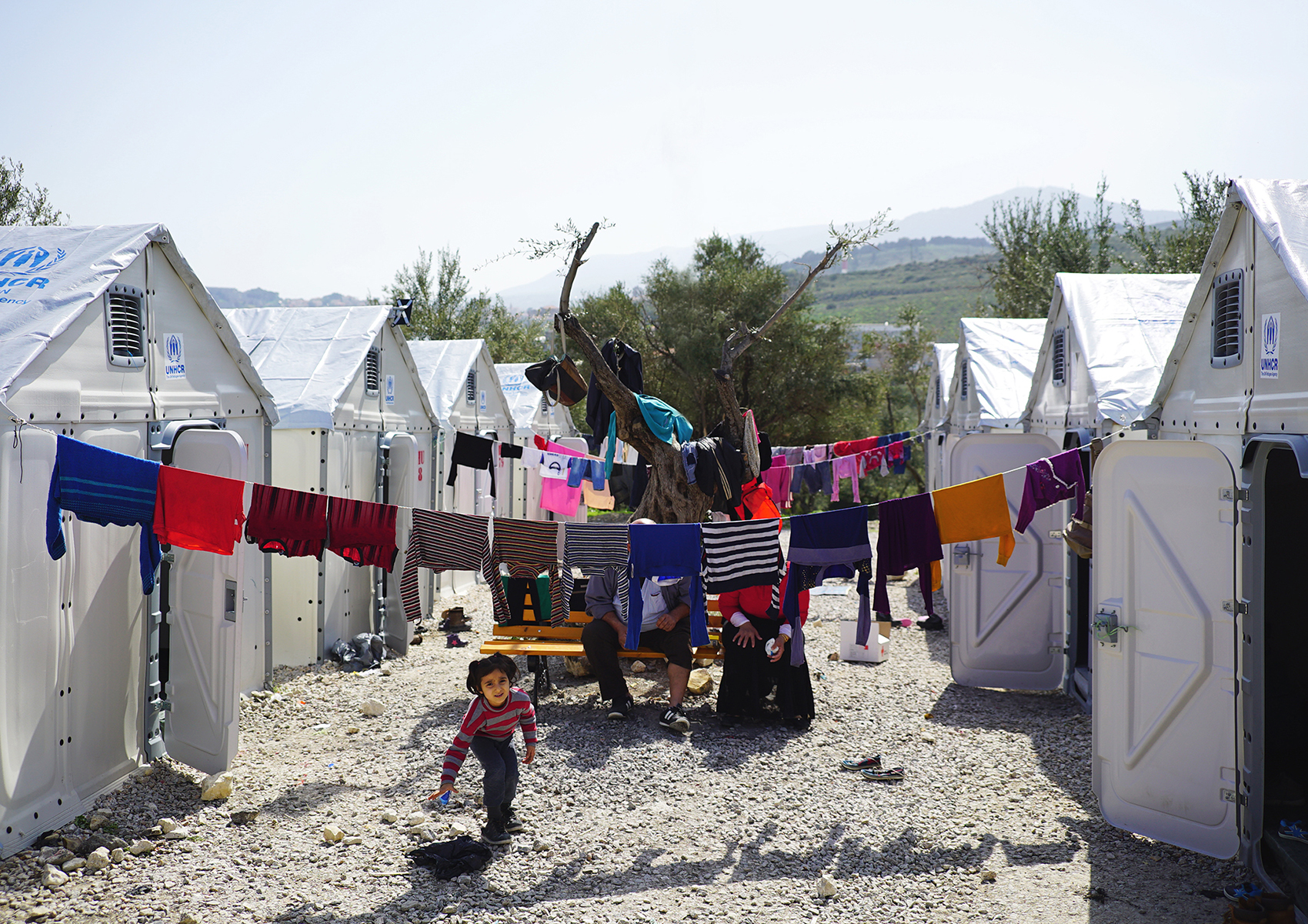 The Design Museum's Beazley Designs of the Year 2016 honours the best talent from around the world in architecture, digital, graphics, products, fashion and transport.
This year's Beazley Designs of the Year winners demonstrate that design can transcend the superficial to become an innovative, thought-provoking force for good and progress. It also has the power to delight, elevate our awareness, provoke debate and fulfill design's arguably number one objective: solve a problem.
---
The Beazley Designs of the Year 2016 winners:
Grand Prize Winner: Better Shelter
Architecture Winner: Better Shelter
Digital Winner: OpenSurgery
Fashion Winner: Kids vs Fashion
Transport Winner: Lumos Bicycle Helmet
Product Winner: Space Cup
Graphics Winner: ★
---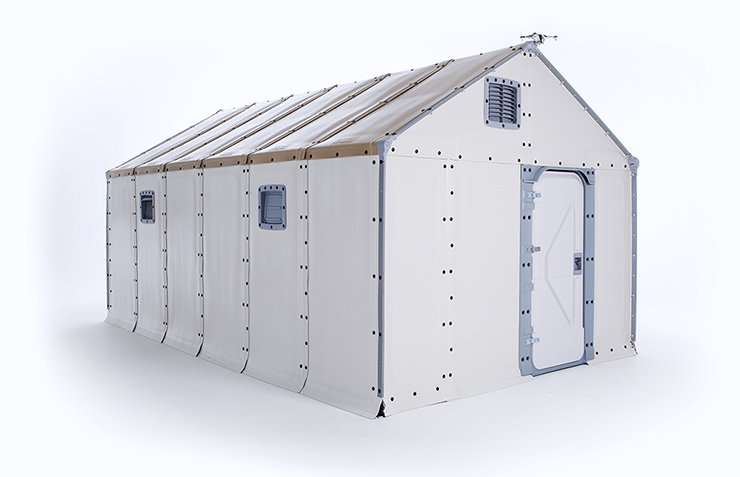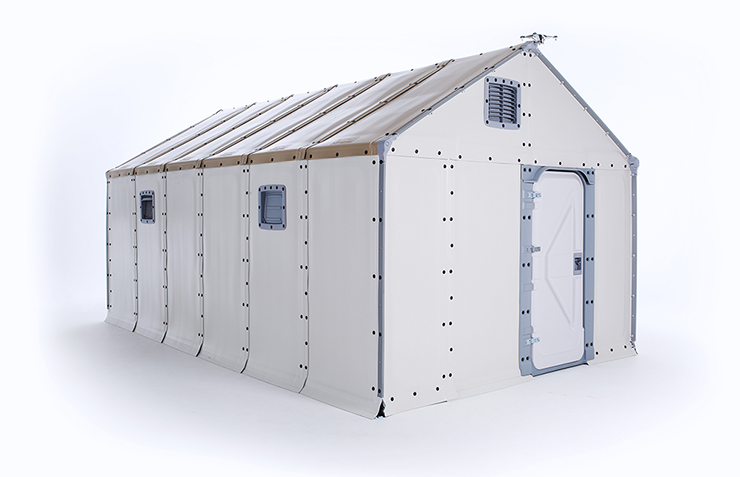 Beazley Designs of the Year 2016
Grand Prize Winner: Better Shelter
Architecture Winner: Better Shelter
Designed by John Karlsson, Dennis Kanter, Christian Gustafsson, John van Leer, Tim de Haas and Nicolo Barlera in partnership with IKEA and UNHCR
Design critic Alice Rawsthorn called it "one of the most important design developments of the past decade." It already has a permanent home at New York City's prestigious Museum of Modern Art (MoMA). Plus, it made TIME's 25 Best Inventions of 2016.
Taking the top honours in the architecture category and beating the finalists from the other five categories, this year's Beazley Designs of the Year grand prize winner — that has the world's elite design community all abuzz — is not a high-profile, big-budget building. It is a humble flat-pack refugee shelter by IKEA.
Aptly named the Better Shelter, this simple yet remarkably innovative design takes "Swedish for common sense" to a whole new level. The result of a collaborative effort of a few intrepid Swedish designers, UNHCR, and the IKEA Foundation, the Better Shelter is a smart, timely and sensitive design response to a growing global humanitarian crisis.
The 17.5 sq m Better Shelter comes packed in two flat boxes and can be assembled by four people in four hours. When anchored to the ground, its galvanized steel frame covered with polyolefin panels treated with UV protection can withstand high winds, rain, snow and harsh sunlight. Plus, the shelter can be easily dismantled, moved and reassembled.
It looks just like a house with four walls, four windows, a high ceiling and a lockable door, so residents can feel safe when they're at home. And finally, the Better Shelter is capped with a solar panel on the roof that provides enough electricity to power the supplied light or to charge a mobile phone.
–
It doesn't cost millions, but it's priceless
Unfortunately, today's emergency shelter tents last for only a few months but refugees often stay in camps for years. At $1,250, the Better Shelter costs twice as much as a traditional emergency tent, but it's designed to last three years — six times longer than a tent. Beyond that time, the Better Shelter's polymer plastic roof and wall panels can be recycled, and the steel frame can be reused and clad in whatever local materials are available, from mud bricks to corrugated metal. How cool is that?
More importantly, the Better Shelter provides security, dignity, and a sense of home in a situation where many people are displaced for years. The mere fact of having a home, a fundamental need most of us take for granted, can dramatically improve the physical and emotional wellbeing of refugees.
The real winners are the most deserving
Since June 2015, over 16,000 Better Shelters have been deployed to crisis locations such as Nepal, where Médecins Sans Frontières used them as clinics following the devastating earthquake. Several thousand have been sent to Iraq, and hundreds to Djibouti to house refugees fleeing Yemen.
---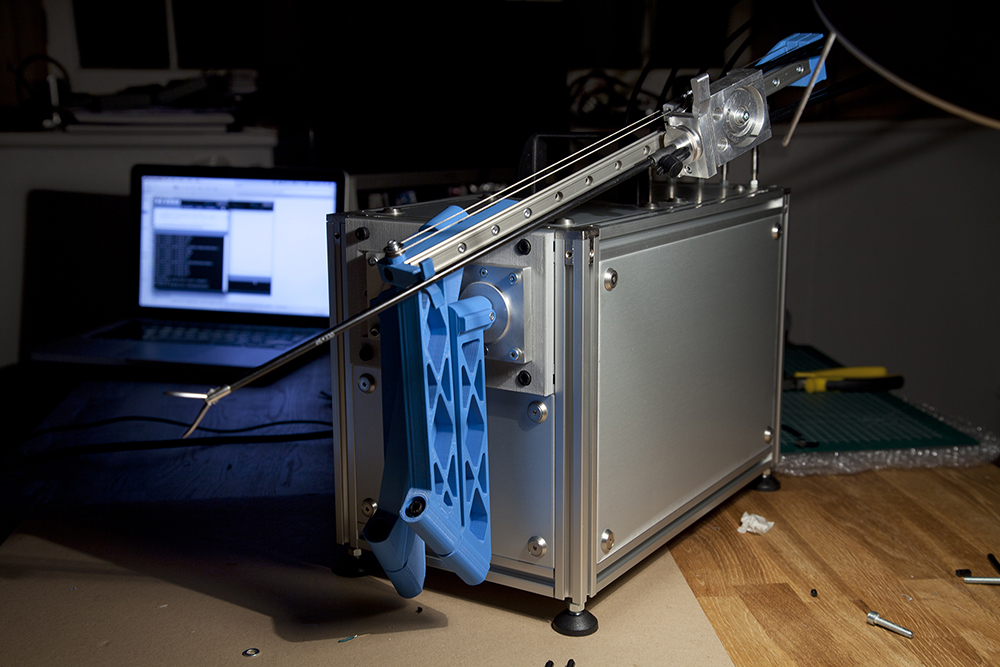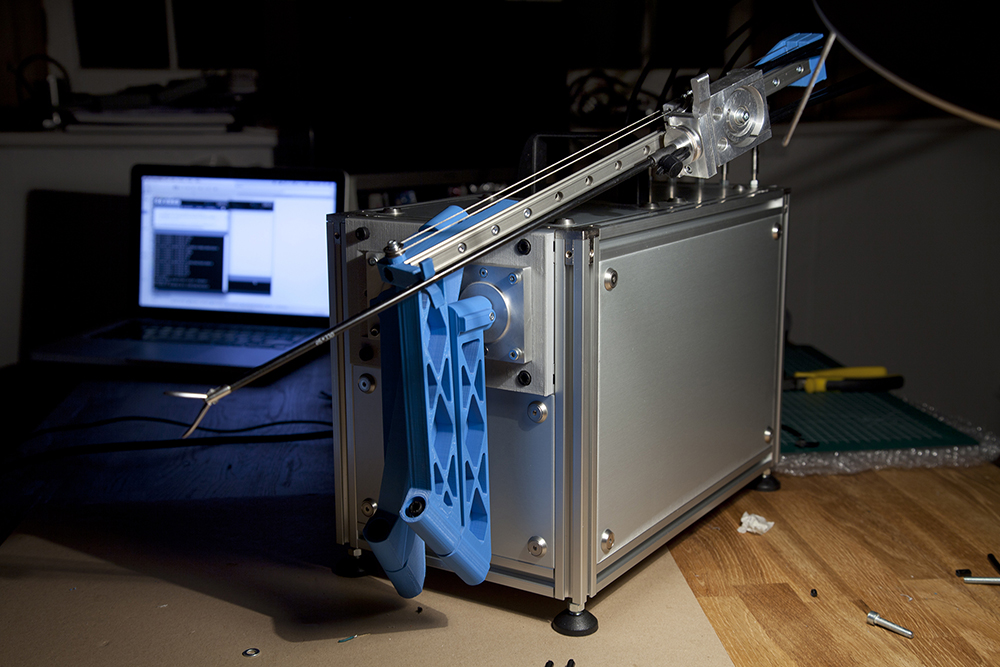 Beazley Designs of the Year 2016
Digital Winner: OpenSurgery
Designed by Frank Kolkman with the Design Interactions Department of the Royal College of Art, London, and the Kyoto Institute for Technology
A DIY Robot for Domestic Laparoscopy
Uninsured people are using YouTube to show and share surgical hacks on themselves. It's a dangerous alternative to professional care and a sad testament to the widening gap between those who can afford healthcare and those who cannot.
With OpenSurgery, Frank Kolkman investigates whether DIY surgical robots could plausibly provide an accessible and safe alternative to costly professional healthcare.
So he went through the process of actually building a prototype with the help of 3d printing and laser cutting with hacked surgical pieces and components bought online. Although it would still require a surgeon to operate, it could theoretically be replicated almost anywhere in the world at a fraction of the cost of commercial surgical instruments.
Right now, the prototype is functional to an extent, but not yet ready for primetime. What it does do however, is make the very demonstrable point that the potential for alternative approaches to medical technologies do exist and should be explored. Let the conversations begin!
---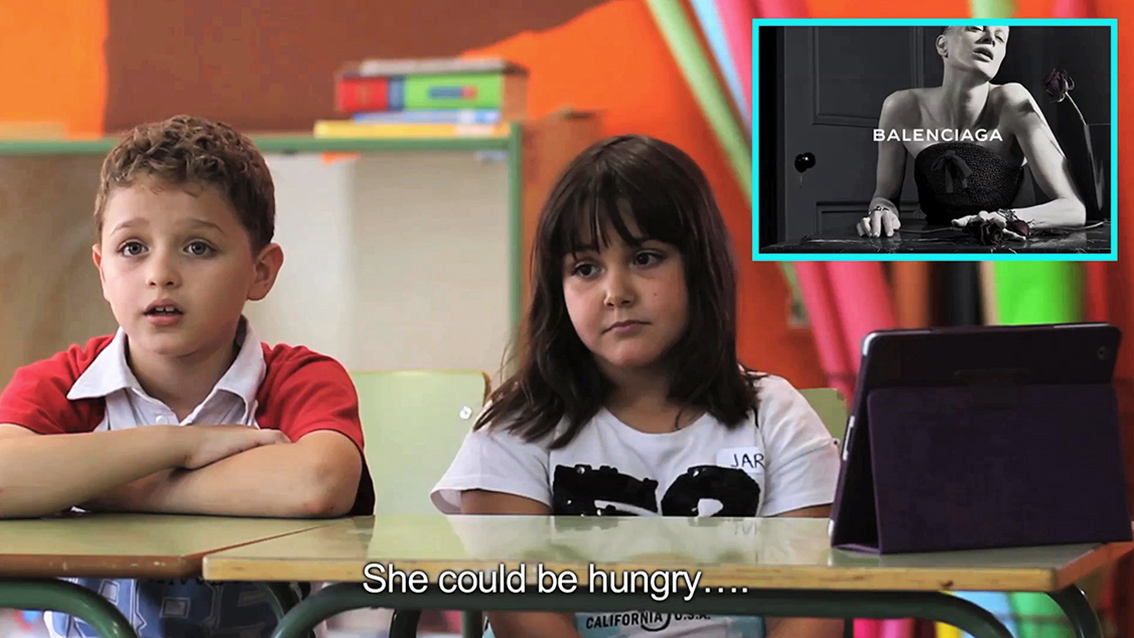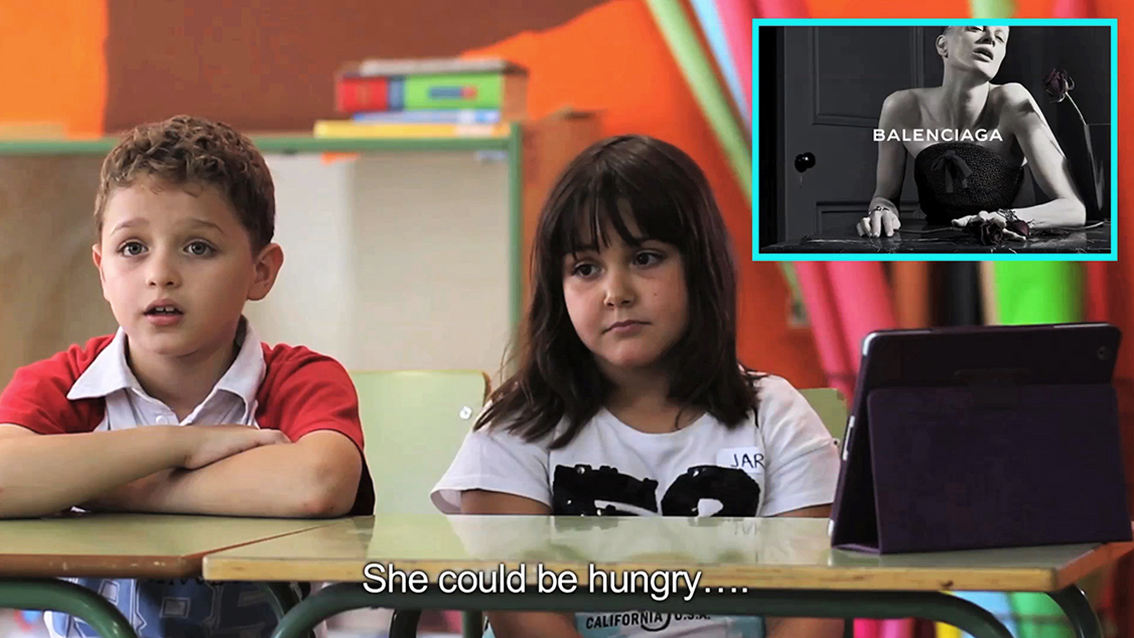 Beazley Designs of the Year 2016
Fashion winner: Kids vs Fashion
By Yolanda Domínguez
An indictment out of the mouths of babes
Kids vs Fashion raises the "YouTubers React" genre out of superficial entertainment land into a higher level of insight and discussion. This clear-sighted short video is a sober commentary on how fashion advertising, especially fashion for women, is seen by children — an audience with little or no prior exposure or conditioning.
A timely indictment — literally out of the mouths of babes, this simple little film should serve as a wake-up call for an industry already plagued with multiple controversies. Nevertheless, Kids vs Fashion doesn't make any ethical judgements. That's left to the viewer to contemplate.
---

Beazley Designs of the Year 2016
Transport winner: Lumos Bicycle Helmet
Designed by Jeff Haoran Chen, Eu-wen Ding and Bilal Raja
The world's first smart bicycle helmet
Created by cycle enthusiasts, Lumos is designed for safety while being comfortable to wear and sleek in design. It raises the bar for integrated features in a bike helmet as well as for safety for cyclists on the road.
Equipped with super bright white LEDs on the front, super-red LEDs on the back, and yellow indicators on either side, Lumos not only lets you see and be seen by motorists, it also communicates when you slow down and turn left or right, just like a car. This is one of those "why didn't I think of that" products. An obvious concept, yet revolutionary.
---

Beazley Designs of the Year 2016
Product Winner: Space Cup
Designed by Mark Weislogel and Andrew Wollman with John Graf and Donald Pettit, NASA Johnson Space Center, for Ryan Jenson at IRPI LLC
Designing a cup isn't rocket science, but designing a space cup is!
If you're one of the millions of people who have been mesmerised by YouTube videos of astronaut Chris Hadfield brushing his teeth or washing his hands in space, you'd know that drinking normally from a cup in space is impossible.
To design the perfect space cup for drinking anywhere near normally, you would need a thorough understanding of how fluids move in space. Enter NASA and Portland State University's team that makes spacecraft fluid systems and you have the best brains on the planet coming together to make a cup that's out of this world.
---

Beazley Designs of the Year 2016
Graphics Winner: ★
Designed by Jonathan Barnbrook at Barnbrook for David Bowie / Sony Entertainment Inc.
This is the graphic design for David Bowie's last album Blackstar, a final tribute to a real star.  As the designer, Jonathan Barnbrook says, 'The symbol, rather than writing "Blackstar", has a sort of finality, a darkness, a simplicity, which is a representation of the music.'