Just released: Academic Matters' newest issue on contract faculty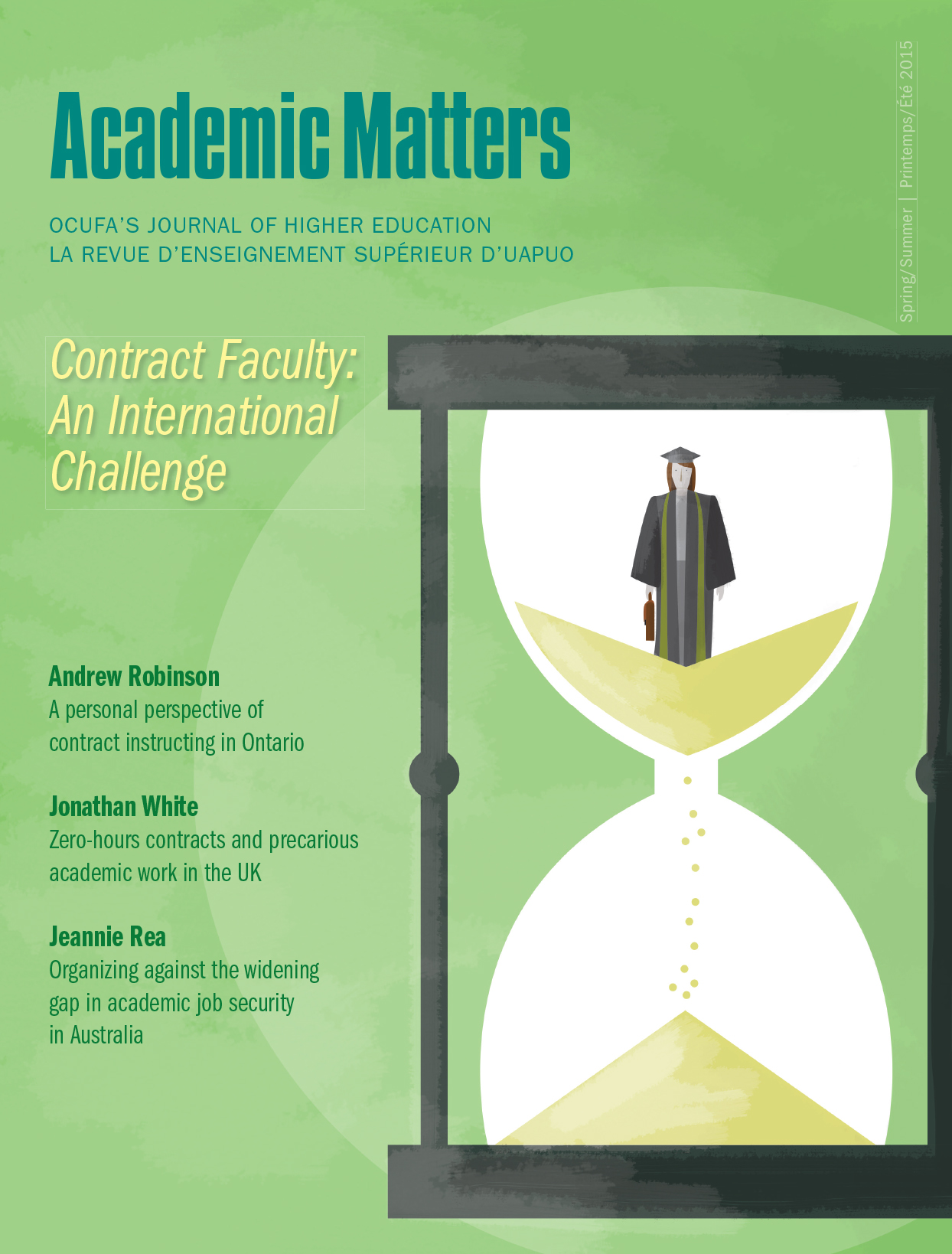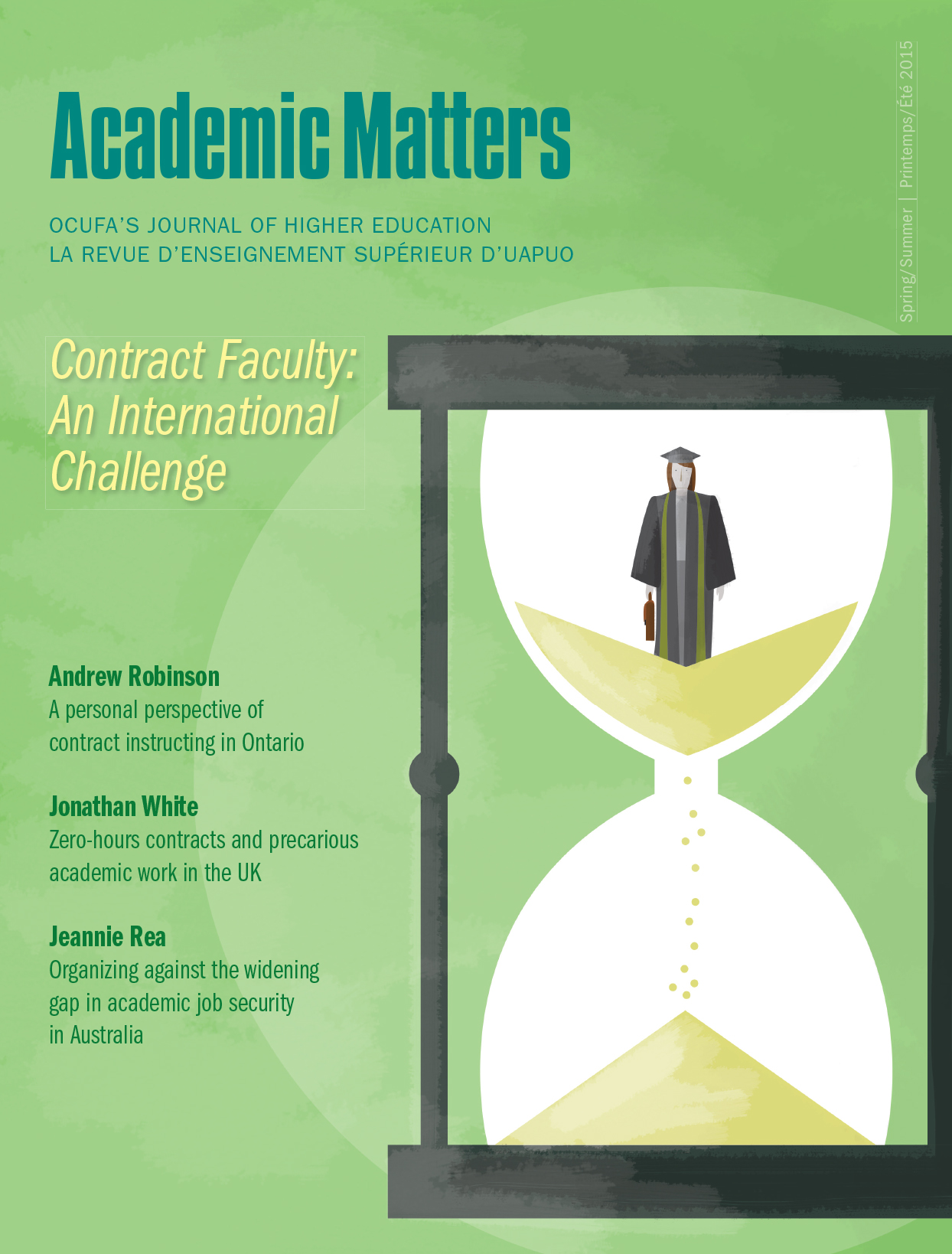 Hot off the press is the latest issue of the higher-education journal, Academic Matters. This issue takes a sobering look at contract employment in Ontario, Australia and British universities.
Cover illustration, editorial design and layout by Neglia Design. The issue is also available on their website which was also produced by Neglia Design.
Check out previous issues of Academic Matters designed by us since February 2008.
If you would like to talk to us about a new project, contact us for a free consultation.